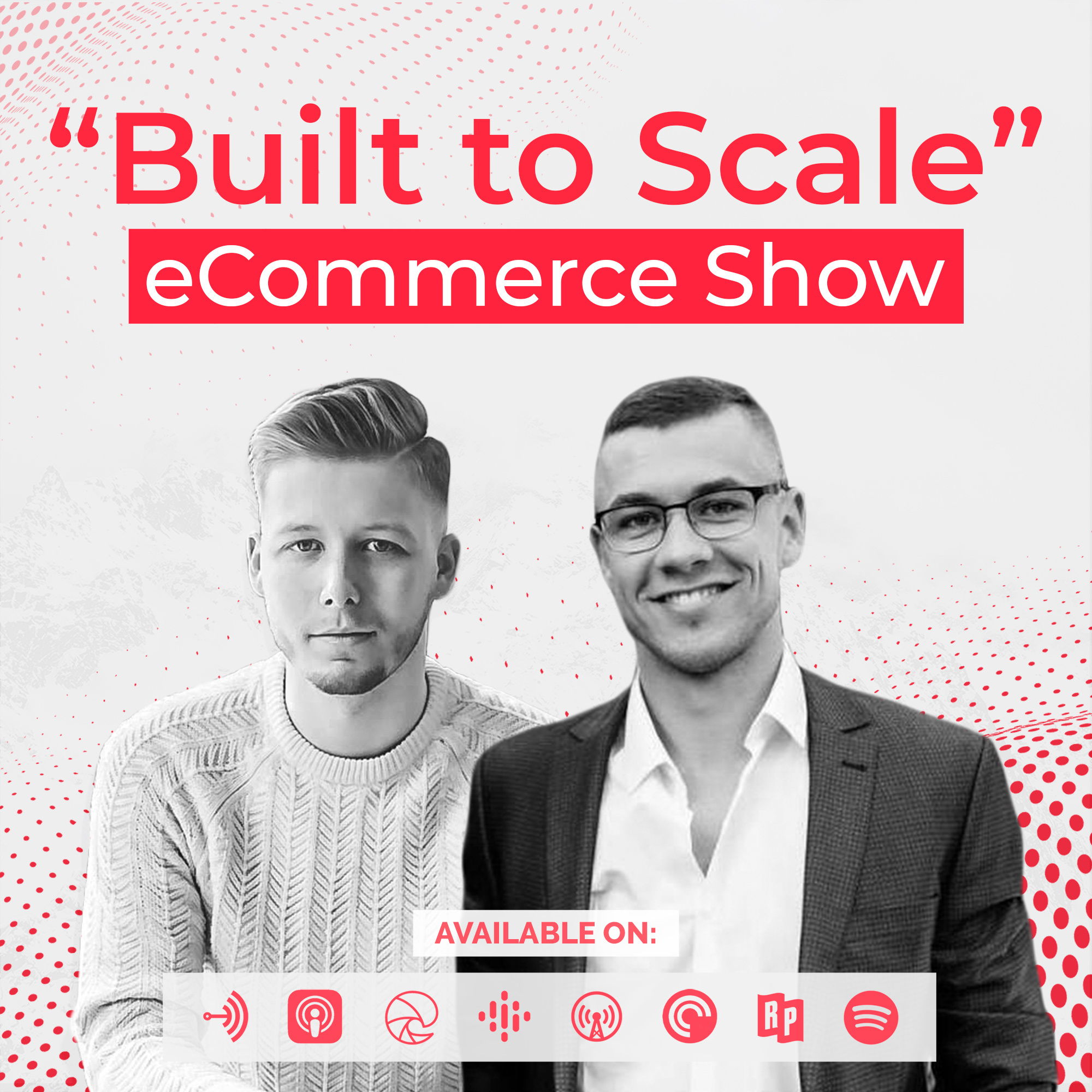 Kislevitz, Co-Founder of Bala, is our guest in this episode. Bala is known for their minimalist weight bands and for creating functional fitness accessories with a strong focus on design. Bala has made millions of dollars without any paid advertising, and they also successfully secured funding on Shark Tank. Today, we'll be discussing product development, the importance of branding and brand image, along with branding strategy.
On this episode:
[0:31] Max introduces himself and how he got into eCommerce.

[1:24] Where did the idea for Bala come from?

[3:17] How long it took Max to get from idea to execution.

[4:25] Why they utilized Kickstarter for the initial production run.

[5:42] What they didn't know about Kickstarter when they started.

[7:10] Their experience with production and prototypes. 

[8:40] How can expectations best be managed post-crowdfunding?

[9:47] A description of the Bala brand from Max.

[11:46] How they came up with the brand vision and mission.

[13:40] What differentiates Bala from competitive brands?

[15:03] The relation between consistent brand messaging and Bala's success. 

[19:07] Max's thoughts on his Shark Tank experience looking back years later.

[19:58] How his Shark Tank investors have contributed to the business. 

[21:47] The influence of product insight on their public relations strategy and press.

[23:32] Max's tips for managing the ups and downs of business. 

[24:43] Why perfect is the enemy of good.

[25:06] Where to learn more about Bala as well as where you can connect with Max.

---
Apply for a Discovery Call With Us:
➤ www.adkings.agency/intro - Want us personally to help to grow your eCommerce business to 8 or even 9-figures? Then check out our Boutique eCommerce Specialized Facebook Ads & Omni-channel Funnels Growth Agency - AdKings.
---
Our Other Resources:
www.adkings.agency/memos - Exclusive AdKings Memos Newsletter. Our best case studies, real test results, and bi-weekly actionable insights on what is working RIGHT NOW for our clients in their journey to 8 & 9-figures. Curated for business owners, CEO's, CMO's and delivered straight to your inbox. Must join if you love our content on the podcast!
www.adkings.agency/community - Free eCommerce Community With 2000+ Members. Would love to chat, ask us some questions, or maybe even help us decide the next podcast topic? Join our free Facebook community of over 2000+ other eCom Entrepreneurs, CEO's, CMO's, and marketers.
www.adkings.agency/careers - Are you living and breathing everything marketing & FB advertising? Extremely ambitious in driving tremendous results, love challenges, and want to help manage a portfolio of 7 & 8-figure eCommerce clients? Apply now.