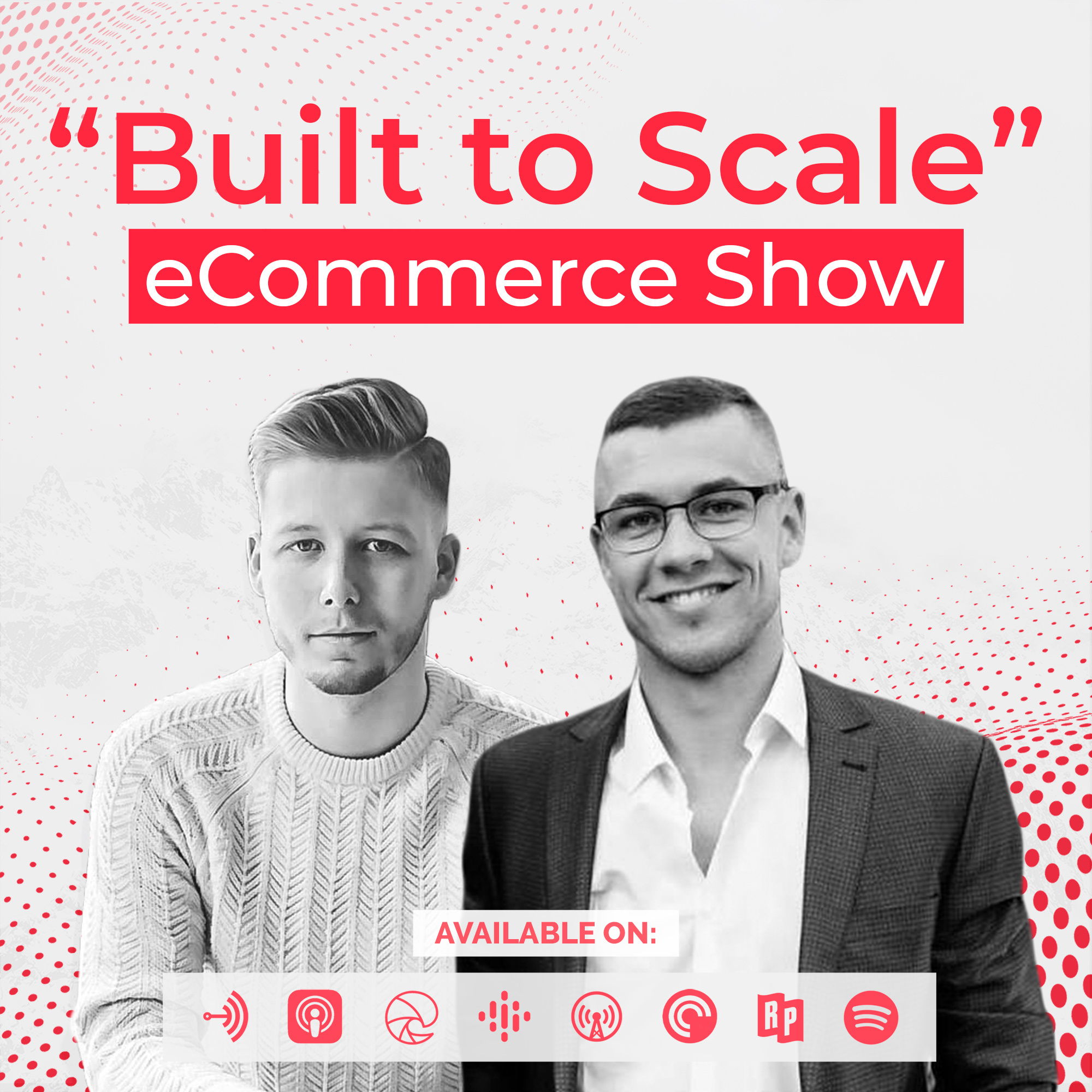 Let's welcome Trevor Crotts, an eCommerce entrepreneur and President of Buddy Brands. Buddy Brands is known for disrupting the pet industry with award winning products. During this episode, you will learn more about dominating oversaturated niches, how to increase your conversions, and the new, emerging technologies in the eCommerce space that are about to revolutionize shopping.
On this episode:
[1:15] The inspiration for Buddy Brands and how the business started.

[3:00] How this went from an idea to a business.

[5:28] Trevor's experience with developers and why he moved to Shopify.

[7:02] How the company grew from just a dog bed business to what it is now.

[8:28] Why should small companies also explore acquisitions? 

[9:32] Why Trevor recommends using your own funds and not raising capital right away. 

[12:07] New features and technology that Trevor is excited about. 

[13:58] What you absolutely need to invest in to increase your conversion rates.

[15:02] The importance of authenticity and trust in your eCommerce business. 

[17:27] How new technology is going to impact the eCommerce user experience. 

[19:18] Trevor's tips on standing out in an oversaturated market. 

[21:37] Why should you be relational with your customers not transactional?

[23:23] The one thing that Trevor says has never changed in sales.

[24:14] The adjustments that Trevor has made in branding over time. 

[26:52] Why innovation is a core value at Buddy Brands. 

[28:40] How they come up with ideas for new products.

[29:43] How Trevor manages the ups and downs of entrepreneurship. 

[31:30] Where to get in touch with Trevor.

---
Apply for a Discovery Call With Us:
➤ www.adkings.agency/intro - Want us personally to help to grow your eCommerce business to 8 or even 9-figures? Then check out our Boutique eCommerce Specialized Facebook Ads & Omni-channel Funnels Growth Agency - AdKings.
---
Our Other Resources:
www.adkings.agency/memos - Exclusive AdKings Memos Newsletter. Our best case studies, real test results, and bi-weekly actionable insights on what is working RIGHT NOW for our clients in their journey to 8 & 9-figures. Curated for business owners, CEO's, CMO's and delivered straight to your inbox. Must join if you love our content on the podcast!
www.adkings.agency/community - Free eCommerce Community With 2000+ Members. Would love to chat, ask us some questions, or maybe even help us decide the next podcast topic? Join our free Facebook community of over 2000+ other eCom Entrepreneurs, CEO's, CMO's, and marketers.
www.adkings.agency/careers - Are you living and breathing everything marketing & FB advertising? Extremely ambitious in driving tremendous results, love challenges, and want to help manage a portfolio of 7 & 8-figure eCommerce clients? Apply now.