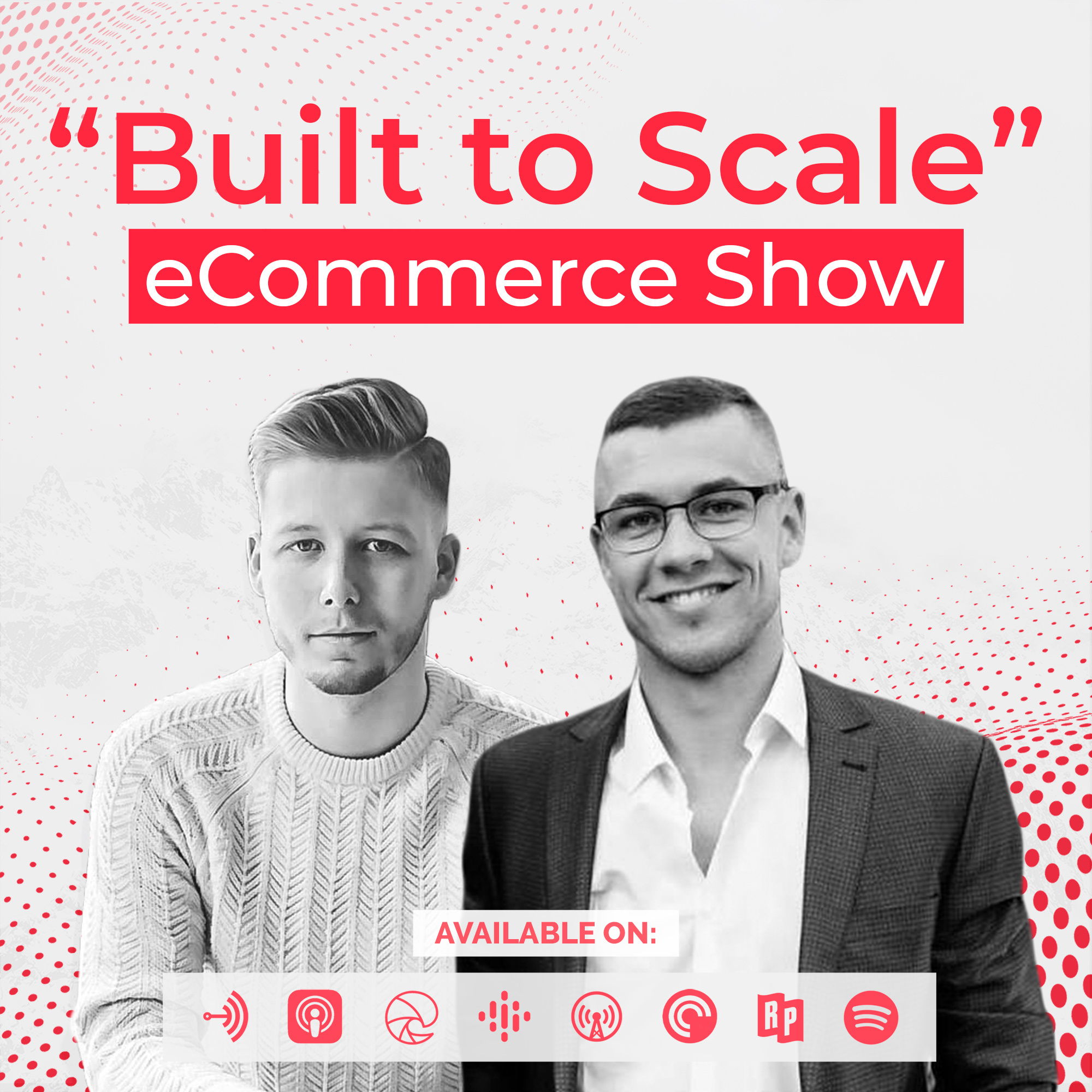 On this episode of the Built to Scale eCommerce Show, we cover one of the most important areas of business: investment and profitability. In order to fully understand these concepts, it is vital that you monitor your finances. Making educated decisions requires you to comprehend and know your numbers. Today, we will give you recommendations on what to do, how to do it, and what to focus on to increase your eCommerce business' profits.
On this episode:
Why monitoring your financials is extremely important.

Read "Profit First" by Mike Michalowicz.

The financial perception of an accountant versus the perception of the entrepreneur.

Recommendations on how to best manage financials as an eCommerce business.

The benefits of tracking daily profit as opposed to monthly profit. 

Numbers, data, and KPIs that should be tracked frequently.

Types of variable fees and fixed fees and how these play into the calculations.

How calculating operational profits benefits the business owner.

Covering fixed fees and what's left afterwards.

Apps in Shopify that can be helpful in monitoring finances.

Custom fees and costs are entered manually.

A formula that allows day-to-day profit to be tracked.

Ad spend and ROAS (return on advertising spend) on various platforms.

A sophisticated process which clients are usually interested in.

Practical planning and theoretical planning.

Where and how to adjust ad spend if needed.

Learn more to change your financial mindset and benefit. 
---
Apply for a Discovery Call With Us:
➤ www.adkings.agency/intro - Want us personally to help to grow your eCommerce business to 8 or even 9-figures? Then check out our Boutique eCommerce Specialized Facebook Ads & Omni-channel Funnels Growth Agency - AdKings.
---
Our Other Resources:
www.adkings.agency/memos - Exclusive AdKings Memos Newsletter. Our best case studies, real test results, and bi-weekly actionable insights on what is working RIGHT NOW for our clients in their journey to 8 & 9-figures. Curated for business owners, CEO's, CMO's and delivered straight to your inbox. Must join if you love our content on the podcast!
www.adkings.agency/community - Free eCommerce Community With 2000+ Members. Would love to chat, ask us some questions, or maybe even help us decide the next podcast topic? Join our free Facebook community of over 2000+ other eCom Entrepreneurs, CEO's, CMO's, and marketers.
www.adkings.agency/careers - Are you living and breathing everything marketing & FB advertising? Extremely ambitious in driving tremendous results, love challenges, and want to help manage a portfolio of 7 & 8-figure eCommerce clients? Apply now.