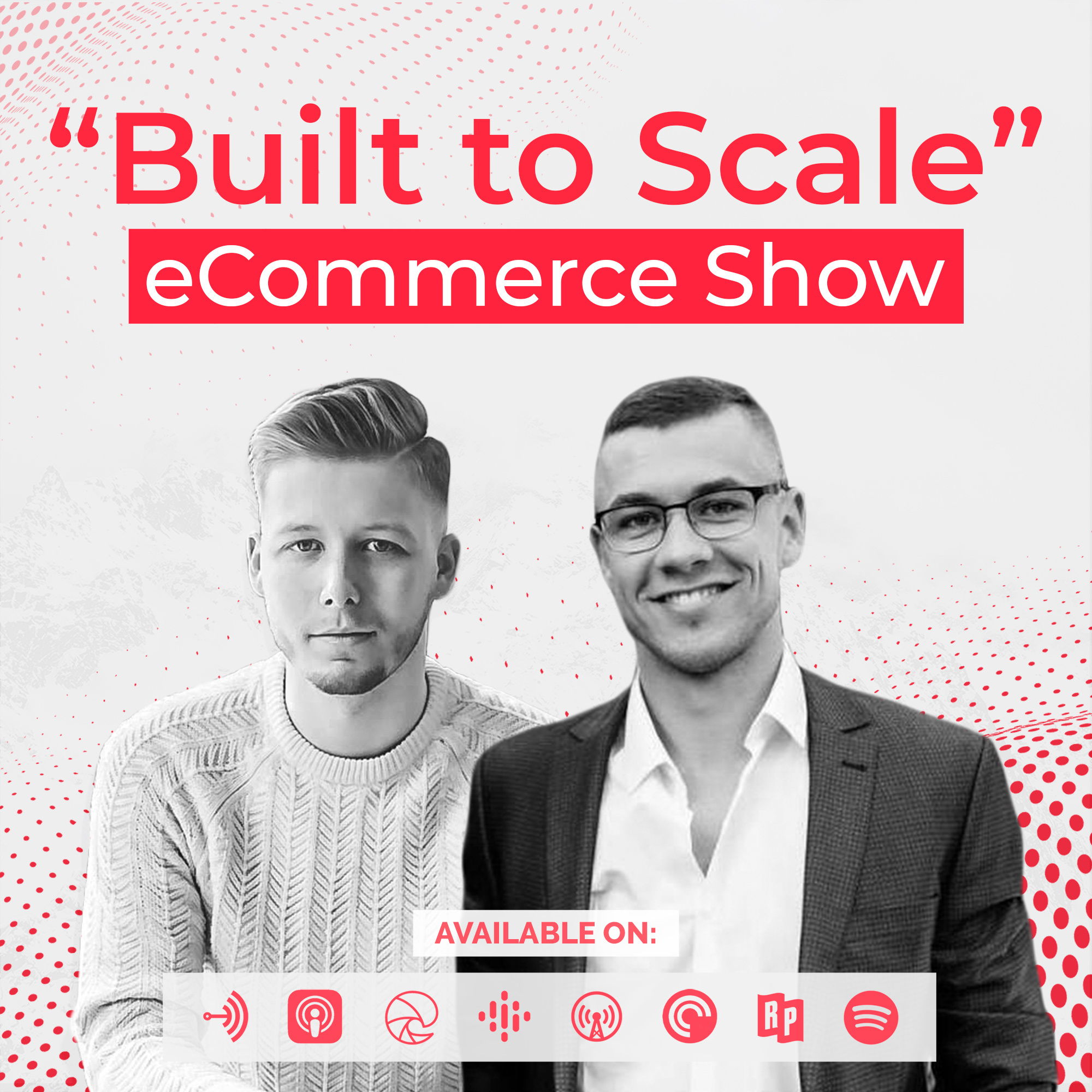 On today's episode of the Built to Scale eCommerce Show, we're covering the 3 most important metrics that every eCommerce store owner should monitor. While there are many different metrics that should be evaluated within your eCommerce business, knowing the 3 most important metrics can help ensure that your business is successful for years and years to come.     

On this episode:
Important Metric 1: Profit Margin.

Transitioning from Amazon to Shopify and how this impacts profit margins. 

The typical profit margin on Amazon.

What profit margin should you aim for in your own eCommerce store?

Comparing your profit margin to the cost of gods sold. 

Fulfillment, other variable costs, and why they are subject to variation.

Why profit margin should be the first metric to examine.

Important Metric 2: Average Order Value.

What can cause high profit margins yet low average order values?

The issue with a lower average order value.

How can you generate a higher profit overall on Amazon by monitoring average order value?

A good target for average order value.

Bundling options and utilizing email campaigns to help with average order value.

Important Metric 3: Shop ROAS (Return On Advertising Spend).

Why you should use applications to track ROAS and monitor end profitability daily and weekly

---
Apply for a Discovery Call With Us:
➤ www.adkings.agency/intro - Want us personally to help to grow your eCommerce business to 8 or even 9-figures? Then check out our Boutique eCommerce Specialized Facebook Ads & Omni-channel Funnels Growth Agency - AdKings.
---
Our Other Resources:
www.adkings.agency/memos - Exclusive AdKings Memos Newsletter. Our best case studies, real test results, and bi-weekly actionable insights on what is working RIGHT NOW for our clients in their journey to 8 & 9-figures. Curated for business owners, CEO's, CMO's and delivered straight to your inbox. Must join if you love our content on the podcast!
www.adkings.agency/community - Free eCommerce Community With 2000+ Members. Would love to chat, ask us some questions, or maybe even help us decide the next podcast topic? Join our free Facebook community of over 2000+ other eCom Entrepreneurs, CEO's, CMO's, and marketers.
www.adkings.agency/careers - Are you living and breathing everything marketing & FB advertising? Extremely ambitious in driving tremendous results, love challenges, and want to help manage a portfolio of 7 & 8-figure eCommerce clients? Apply now.