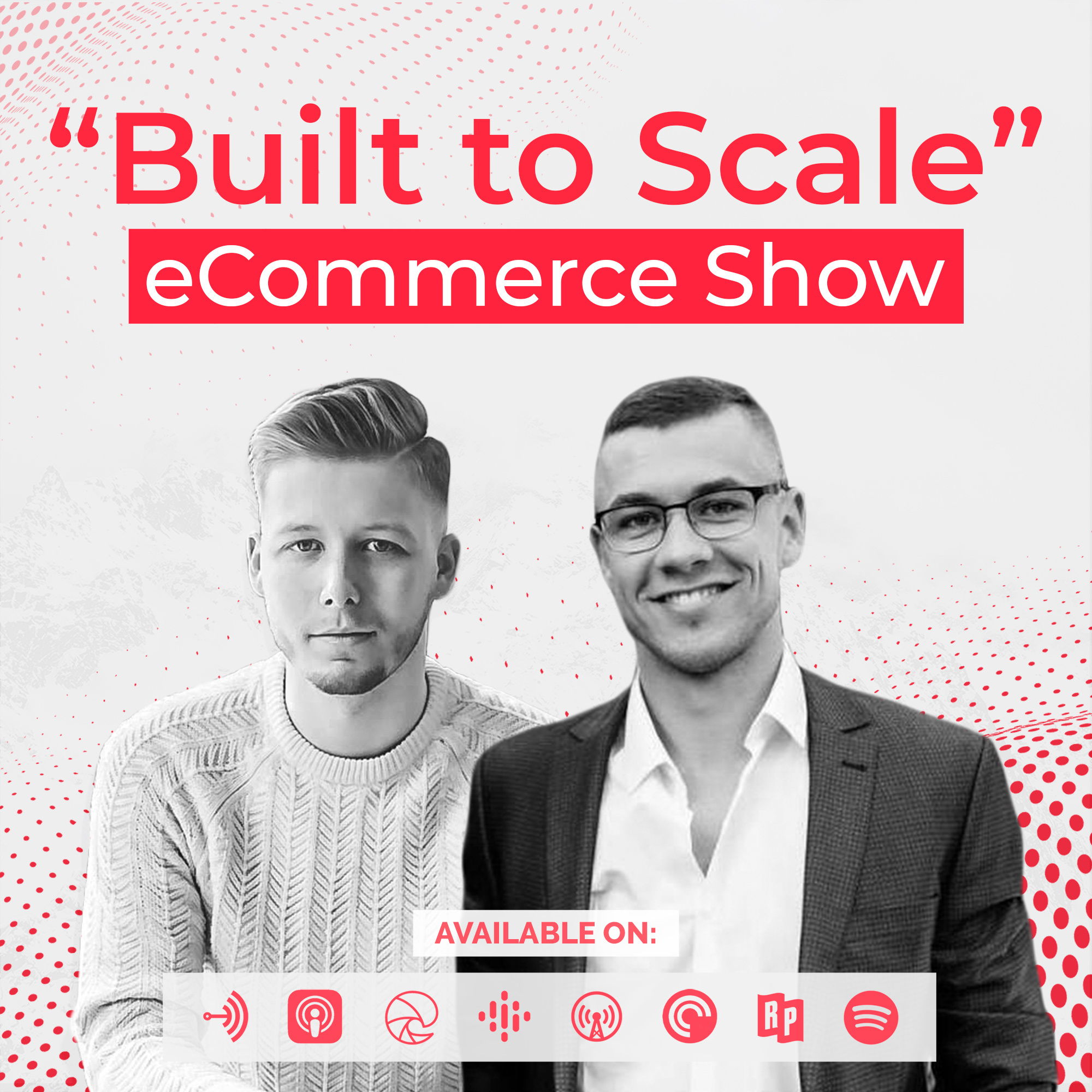 On today's episode of the Built to Scale eCommerce Show we're joined by Ariyeh Even Haim, Co-Founder of ReConvert. The discussion on this episode revolves around post-purchase marketing and offers. Ariyeh will also be sharing the best way to optimize your post-purchase and thank you pages to extract the most value out of each buyer you get.
On this episode:
[1:38] How he became an expert in this industry.
[2:56] The one-click upsell apps he tried that didn't work and what this experience inspired.
[3:52] Ariyeh's educational background and why it's unconventional in his field.
[5:20] How Ariyeh's marketing skills shine through ReConvert.
[6:25] What merchants look for in their apps.
[7:58] What characteristics separate ReConvert from their competitors?
[10:03] Average increases in conversions across stores that use the app.
[11:31] The best discount you can provide to promote more conversions.
[12:21] The benefit of providing various discounts at once to the customer.
[13:29] The biggest takeaway of best practices for reconversions.
[14:02] How the magic design feature of the app works.
[14:33] How the tools in the app work across industries.
[15:10] The type of client support offered by ReConvert.
[15:45] What practices work best for one-product stores?
[17:35] Results they found in testing that surprised Ariyeh.
[19:27] The simple goal of ReConvert and what their place in your business is.
[20:09] The mindset that gets Ariyeh through the entrepreneurial ups and downs.
[21:21] Where you can find ReConvert.
---
Apply for a Discovery Call With Us:
➤ www.adkings.agency/intro - Want us personally to help to grow your eCommerce business to 8 or even 9-figures? Then check out our Boutique eCommerce Specialized Facebook Ads & Omni-channel Funnels Growth Agency - AdKings.
---
Our Other Resources:
www.adkings.agency/memos - Exclusive AdKings Memos Newsletter. Our best case studies, real test results, and bi-weekly actionable insights on what is working RIGHT NOW for our clients in their journey to 8 & 9-figures. Curated for business owners, CEO's, CMO's and delivered straight to your inbox. Must join if you love our content on the podcast!
www.adkings.agency/community - Free eCommerce Community With 2000+ Members. Would love to chat, ask us some questions, or maybe even help us decide the next podcast topic? Join our free Facebook community of over 2000+ other eCom Entrepreneurs, CEO's, CMO's, and marketers.
www.adkings.agency/careers - Are you living and breathing everything marketing & FB advertising? Extremely ambitious in driving tremendous results, love challenges, and want to help manage a portfolio of 7 & 8-figure eCommerce clients? Apply now.