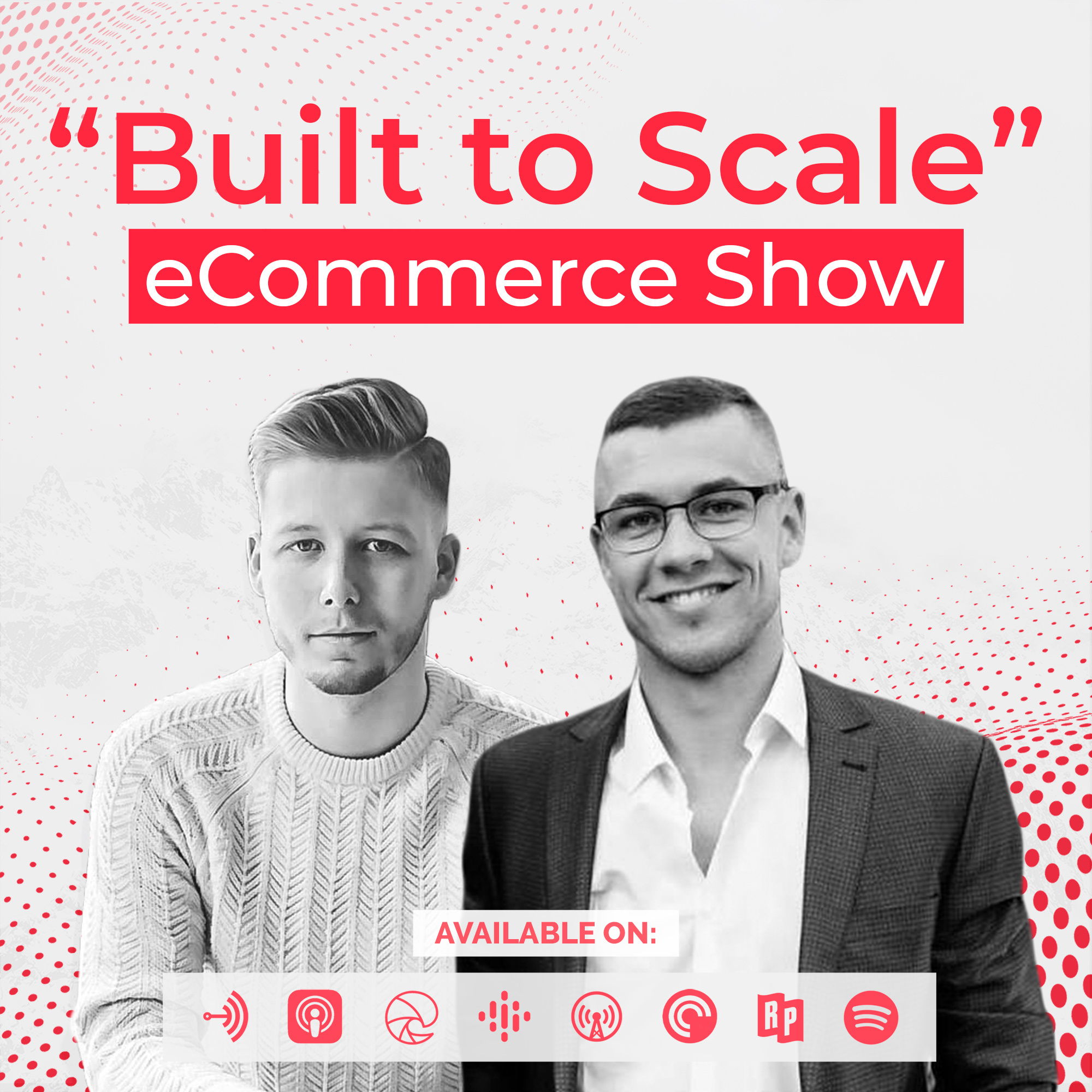 John Hagan is our guest in this episode. He is the Director of Performance Marketing at Purelei, which is one of the fastest growing eCommerce brands in Germany. Today's episode is all about marketing strategy and how this should evolve during business growth. We'll be covering topics such as influencer marketing, underutilized marketing strategies, and how to maximize the utilization of Facebook ads and email marketing.
On this episode:
[0:48] How John got into digital marketing and ended up at Purelei. 

[4:47] The importance of branding in combating copycats within your industry.

[5:46] Innovative strategies that have been implemented at Purelei. 

[7:09] Why is influencer marketing so important to consider?

[8:06] The benefits John has experienced by reaching out to people he admires.

[10:08] How the marketing strategy has changed during growth phases at Purelei. 

[14:13] The people you hire and their influence on business growth.

[15:40] What dark posting is and the selling points.

[19:35] What qualities John looks for in an influencer. 

[22:13] Why John emphasizes the ecosystem of collaboration.

[23:12] The results that John has seen and created utilizing the dark posting strategy.

[26:20] Aggression and bravery and their role in business growth.

[28:31] Tips on coping with stress in entrepreneurship.

[29:55] Why it's important to maintain a calm demeanor as a business owner.

[31:49] The number-one secret John uses to remain sane in the eCommerce business.

[32:33] Why you should be able to step back from your business and how having the right team can help you with this.

[34:15] What slow-motion multitasking is and how you can use it as a tool for inspiration.

---
Apply for a Discovery Call With Us:
➤ www.adkings.agency/intro - Want us personally to help to grow your eCommerce business to 8 or even 9-figures? Then check out our Boutique eCommerce Specialized Facebook Ads & Omni-channel Funnels Growth Agency - AdKings.
---
Our Other Resources:
www.adkings.agency/memos - Exclusive AdKings Memos Newsletter. Our best case studies, real test results, and bi-weekly actionable insights on what is working RIGHT NOW for our clients in their journey to 8 & 9-figures. Curated for business owners, CEO's, CMO's and delivered straight to your inbox. Must join if you love our content on the podcast!
www.adkings.agency/community - Free eCommerce Community With 2000+ Members. Would love to chat, ask us some questions, or maybe even help us decide the next podcast topic? Join our free Facebook community of over 2000+ other eCom Entrepreneurs, CEO's, CMO's, and marketers.
www.adkings.agency/careers - Are you living and breathing everything marketing & FB advertising? Extremely ambitious in driving tremendous results, love challenges, and want to help manage a portfolio of 7 & 8-figure eCommerce clients? Apply now.